Cool character, Emiko Davies.
Australian father and Japanese mother, she lived for many years around the world, from China to the United States, passing through Florence, to then become my fellow citizen here in San Miniato.
She is a photographer and the author of beautiful cookbooks that tell the culinary tradition of Italy, il "Bel Paese".
Just like me, Emiko loves slightly dated recipes, slightly passé things that fill your heart with joy – like Italian cuisine which, she says, " has been more or less the same for hundreds of years".
Among her books "Florentine", "Acquacotta", "Tortellini at Midnight", "Cinnamon and Salt", "Gohan", there is one with a truly sweet spot: "Torta della Nonna" (Hardie Grant Books).
A light-hearted but precise collection, a volume that focuses on the recipes of the best traditional Italian desserts.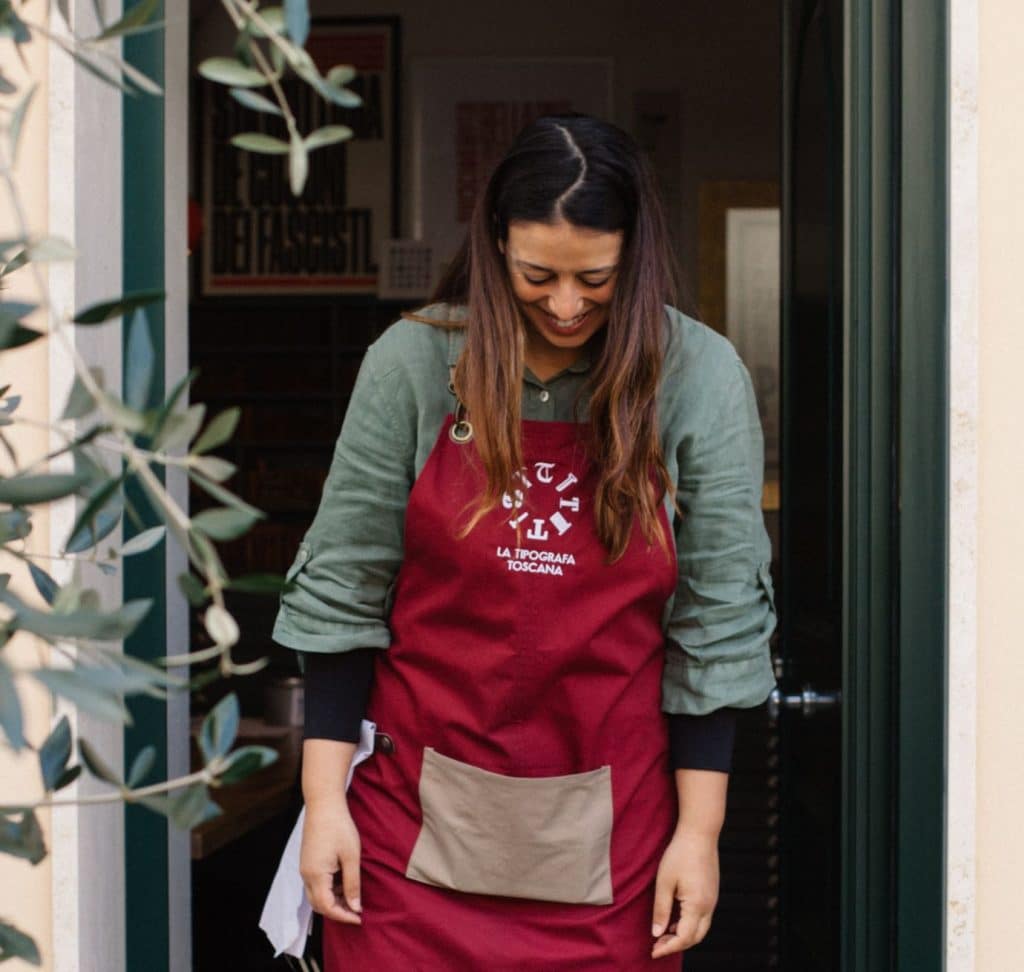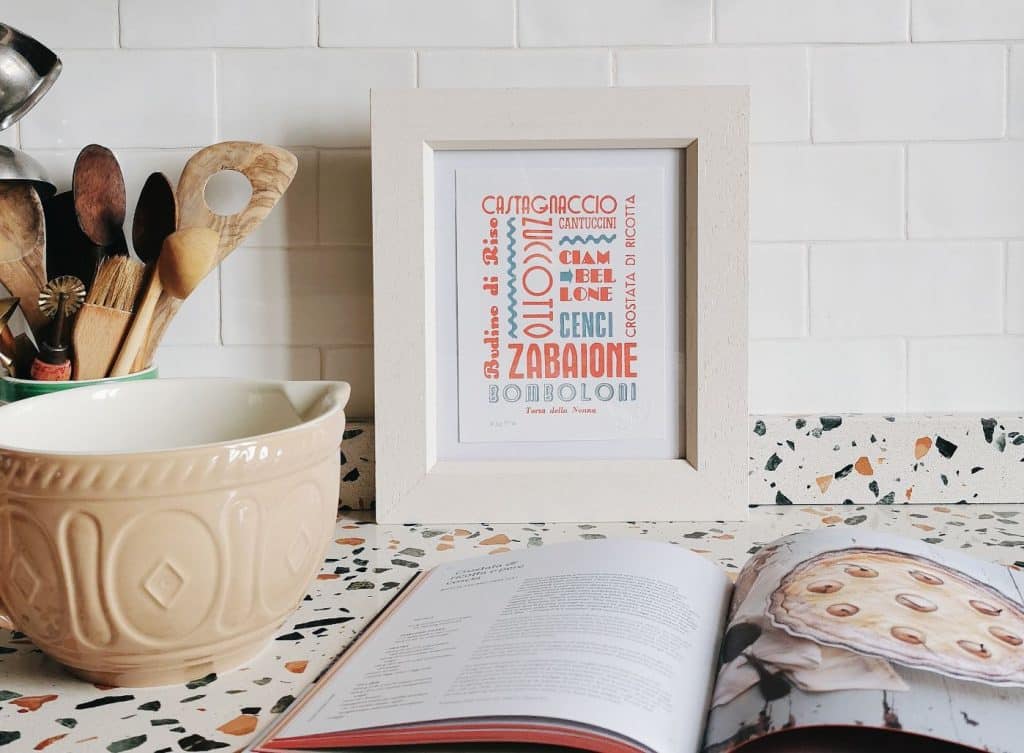 To celebrate the release of her book, Emiko decided to print some of her favorite Italian desserts on paper. Working with Emiko is exciting.
Her passion for cooking is boundless. We had fun choosing the characters and mixing the inks. We imagined it from the first moment, as a new recipe to follow… to the letter!
And so a small print was born, made with a few milligrams of hand-mixed inks, a handful of movable wood and lead typefaces, a pinch of paper and just about enough creativity ( which is never either enough or too much). Personally, I'm not very good at preparing desserts…
Cooking is an experience that can't be really be anchored to one place.
Of course every dish or recipe has its roots – but then it travels, moves, evolves and becomes something completely different.
Maybe you'll taste a delicious dish during a trip and then try to make it again when you're back home and – voilà – now it belongs to your experience and it is part of your collection of recipes more or less forever.
This doesn't mean that a recipe isn't an accurate sociological snapshot of the place where it was born, but let's say that it lends itself well to interpretation.
Emiko knows this and her recipes speak volumes about it.
Australia, Japan, China, America and Italy: her experience with many cuisines of the world mixes very different influences and ways of living (and therefore eating) , presenting – first and foremost – as a respectful homage to the culinary culture that is the protagonist of this or that recipe.
This was a super fun collaboration precisely because it put me in front of my beloved typefaces as if they were ingredients.
I have used many of them, all different – but united by the usual playful profile that is often found in the kitchens of those who love their work: "does that go with that?" Yes of course, add it to the mix!
The result? A crazy, fun composition – but which flavour, if you look at it, is as sweet as cake.
The format is 15×20 cm, the paper is a 180 g chalk Materica. The typefaces come from typographies scattered up and down Italy.