Come make your very own bespoke poster – you won't be alone, I'll help you with it!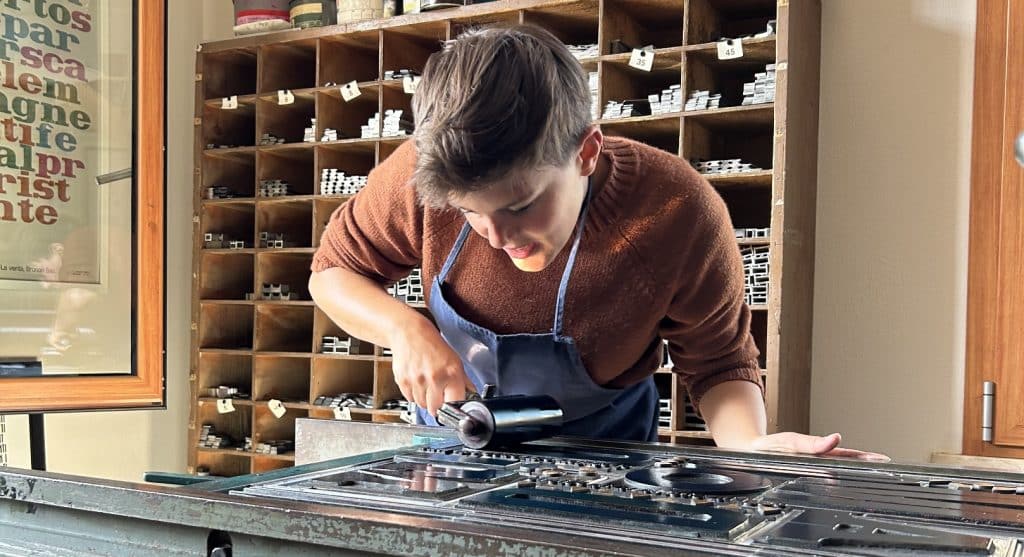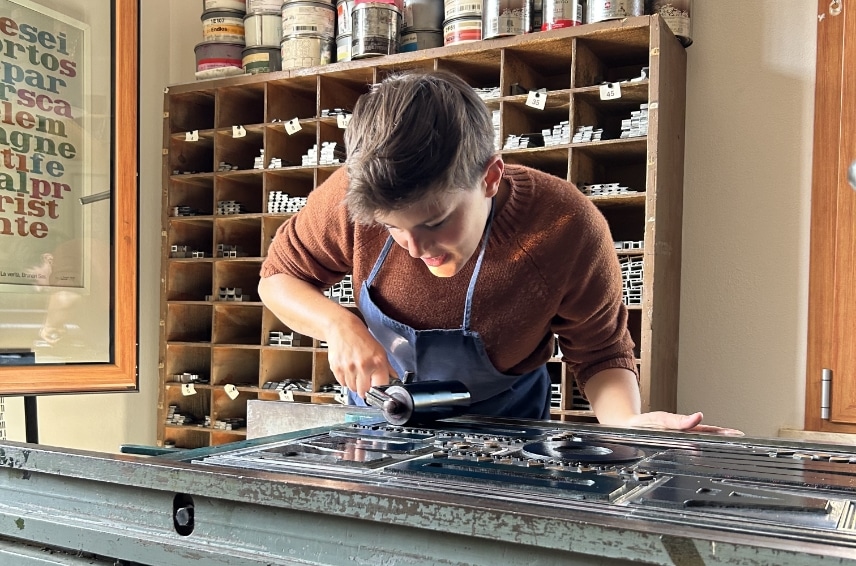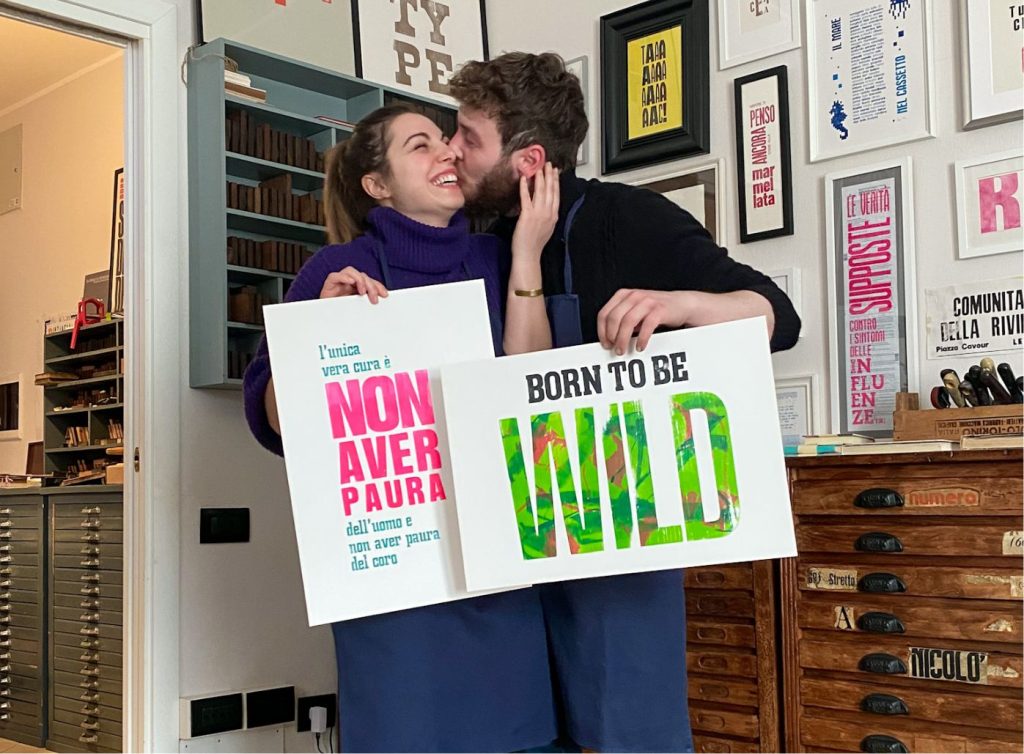 WHAT IS A TYPOGRAPHIC WORKSHOP?
Let's take a moment for ourselves and let's understand what exactly goes on in a typography: tools, fonts, inks…the basics!
I'll throw in some condensed history of hand-printing to the mix, it never hurts.
The idea is to put your idea on paper. But without an idea, we have no idea what to do, right?
So – after our introduction to typography – you'll take the mic to describe the nature of your project! Together we'll see how to LITERALLY put it on paper: let's jot down some sketches (don't worry, you don't need to be particularly good at drawing). You bring your idea, I'll take care of the rest!
Let's open the drawers and start talking about types and characters!
Serif? Gothic? This? That? Both? This is where your poster really starts to come to life!
Remember that if you're doing a solo workshop (x1) you can print your poster up to a maximum size of 50×70 cm. If you choose a workshop for two or three people instead, you can print the 35×50 cm format
The only thing that has to be under pressure here, is paper.
If the morning is made for thinking and planning, and the afternoon is for assembling and printing…
This is time to eat! Typography – as with all instances of creativity – can be a mouthful: have you for yourself also!
Lunch time!
Here is the apron. This is your spatula and there is your roller: it's time to roll up your sleeves and get your ideas to work!
Let's start printing seriously: focus on your project, I'll be there to help you with every step: from the layout to the inking – let's go!
HOW MANY WILL WE BE? HOW MUCH IS IT?
Workshop classes can be booked as a couple at €480.00 (materials and lunch are included for both) or for three people, at a total cost of €600.00 (materials and lunch included for all three!).
If, on the other hand, you dream of a day dedicated exclusively to your typographic project, you can book the atelier for yourself: a solo workshop class is of €450.00. If you're interested in the latter, write me directly to arrange the details
You can purchase or gift the workshop to someone, choosing the date at a later time (compatibly with the dates already booked).
Participants can choose any day from Monday to Sunday, no later than 12 months from the date of purchase.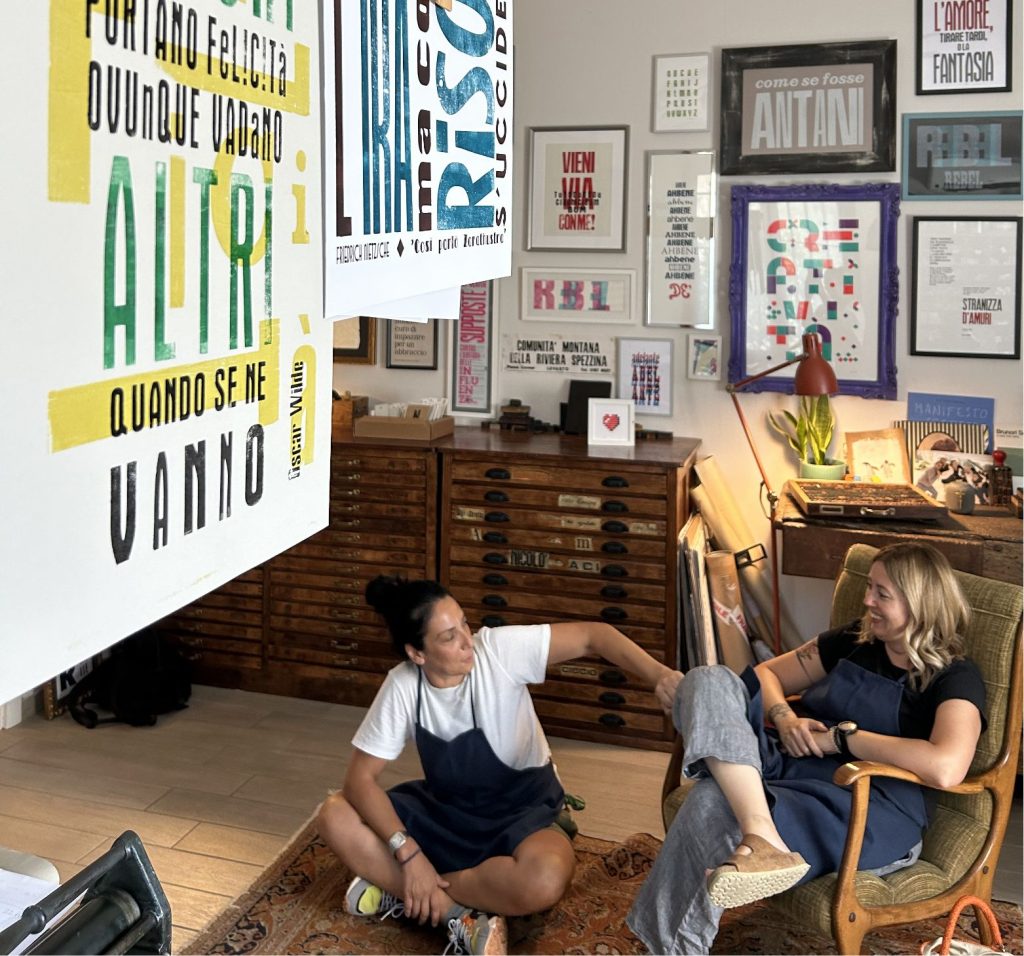 Scroll to read the reviews of those who already came to my studio for a workshop class!