I met Drigo in 2019, after a Negrita concert in Castiglioncello (LI). I casually met them in a bar after their gig and – with a burst of creativity – I pretended to be a waitress, grabbed a tray and served them their coffee and liqueurs at their table. I spilled everything of the band' shirts (obviously, who knew, right?) but at least I LEFT A MARK, and my tomfoolery developed over time in a beautiful friendship.
"Since you are CLEARLY not a waitress, what do you do for a living?" they asked – "I'm a typographer". – "Oh".
That's how I discovered the other side of Negrita's guitar: Drigo, with his Rock 'n' Roll soul on stage, is a talented artist even with paper, markers and inks. On tour with his guitar, but also with a sketchbook that he fills with spontaneous and immediate signs, managing to capture the essence of what surrounds him.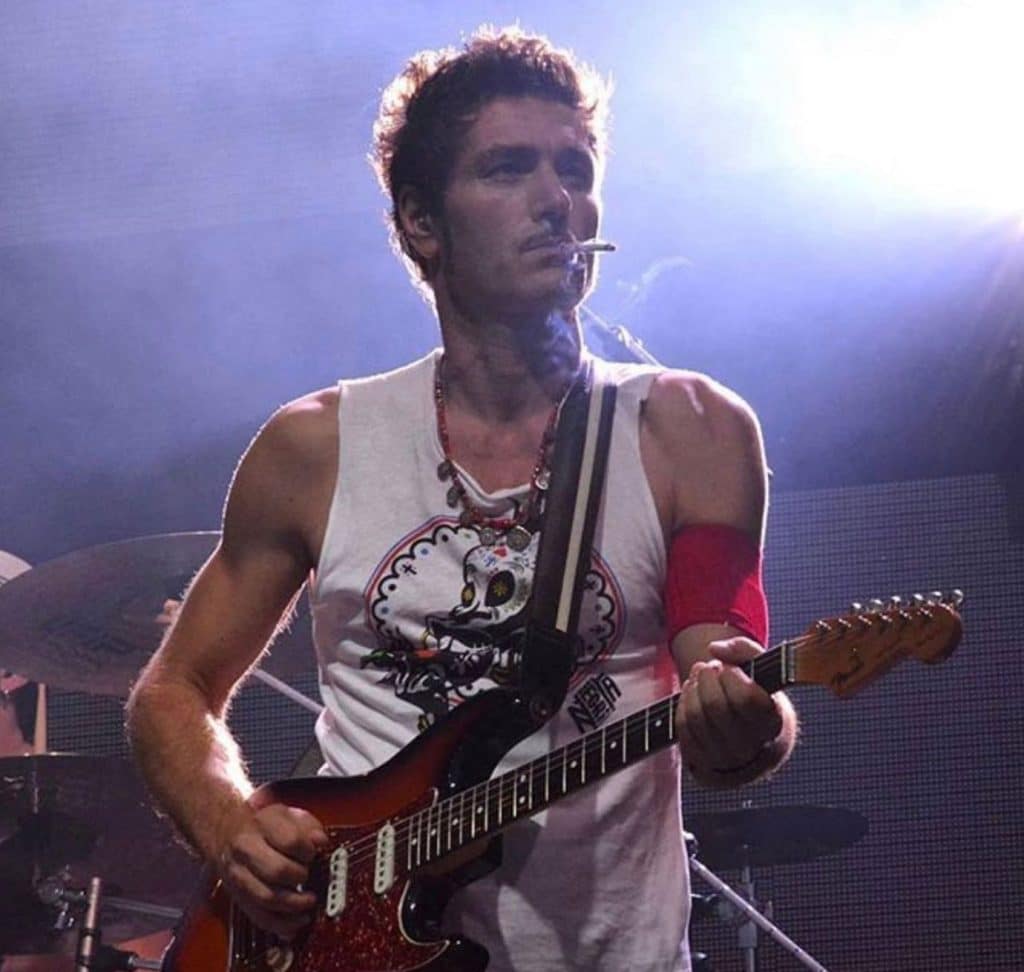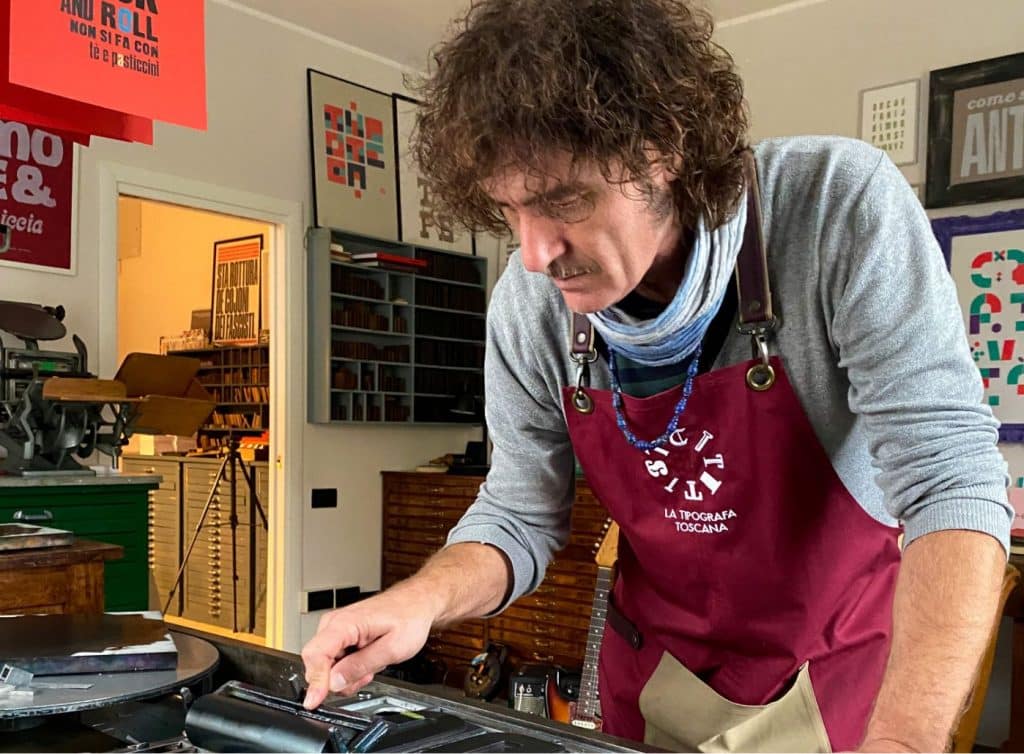 After some time, we decided to combine our arts in a single project, bringing together music, drawings, painting and movable type. It's an idea that took shape day after day. Drigo Limited 2021 is a project that explores the world of art at 360 degrees: inspiration, brushes and colors – everything.
In this project music meets typography, an ancient profession full of slow passages, so far removed from the frenetic rhythm of everyday life.
It is a unhurried, but deliberate and steady craft. After all, those who make art their profession know that the hands of the clock don't really mean that much after a bit. This is why we often lose track of time.
It makes ideas real, tangible, sonorous. Yes, because ideas have a sound.
They resonate between the snaps of a craftswoman's apron, between the fingers of a musician, between jars of ink, between brushes and paints. It sounds fiercely in everything we can see around us, when we learn to listen with our eyes and observe with our fingers.
Could you recognize a letter to the touch, without looking at it? And as for blending a certain color, how do you do it? By mixing, just like music, until the result we want is achieved.
Outside the box. This is the sound we like, it's rock!
The project also extends to a folder (although we like to call it "album" for obvious reasons) which contains two works printed in silkscreen and a poster printed with movable type and typographical proofs. "Rock and Roll isn't made with tea and pastries.", says Drigo. How can you blame him?
Thus, once the form is "protected", it could be moved more easily from the composition surface to the printing surface or to the form holder. Often the forms were preserved so as not to have to recompose the text again in case of reprinting.
This shape has a special meaning for me, because in addition to keeping all the characters together (Landi, Fonderie Nebiolo – 1931), it tells in just a few lines a project that is particularly close to my heart.
A limited edition of only 40 copies entirely hand-printed, numbered, signed and stamped.
With my hands in the ink. "Rock and Roll isn't made with tea and pastries." How can you blame him?